San Francisco
On this site you'll find every possible tour and attraction in and around San Francisco. We offer sightseeing tours around the city, day trips to Muir Woods, Yosemite National Park and the wine district as well as tickets for Alcatraz, the red Hop-On Hop-Off busses and much much more. Book all your tickets online at Ticmate!
Top lista
Rendezés
A - Z
Ár
Javasoljuk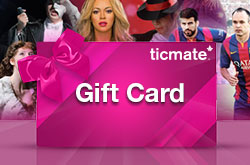 Gift card
Elégedett vásárlók
MT
"Köszönöm szépen, nagyon egyszerű volt a jegy foglalása és ami meglepő, hogy olcsóbban vettem, mint ..."

(2)

Ilona
PÉN, 02 FEB 2018

Tekintse meg teljes
Miért vásároljon nálunk?

Több mint 2 millió eladott jegyek

Nincsenek rejtett díjak

25 éves tapasztalattal rendelkezik a jegyeladások

100% biztonságos fizetési rendszer