Visszaváltható jegy

Kiváló idegenvezetők

Foglaljon előre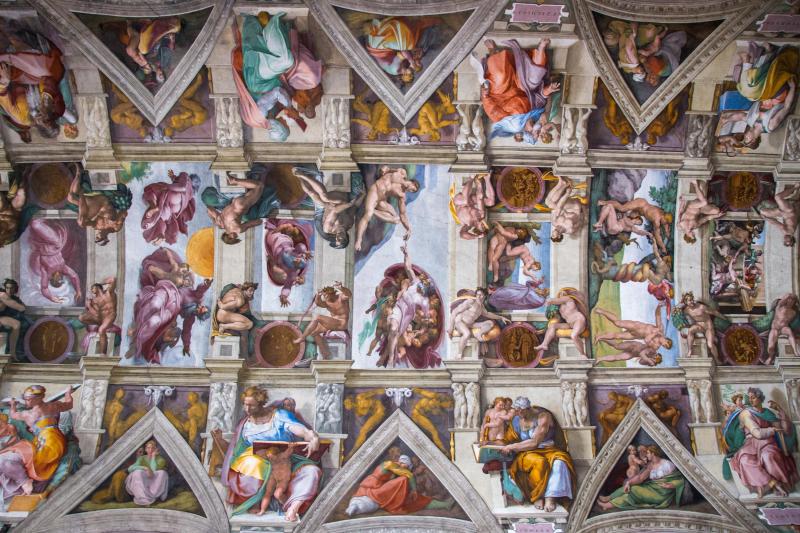 Vatican & Sistine Chapel: Guided Highlights - 4.5 hours
Ez az ajánlat épp most került be kínálatunkba - a jegyek már foglalhatók, a részletes magyar nyelvű információért kérjük, látogasson vissza később.
Skip the line to the Vatican Museums in Rome and get a special in-depth guided tour! You avoid the long lines at the St. Peter's Basilica and see the ceiling of the stunning Sistine Chapel. You also see the Bramante Staircase, visit the Etruscan Museum and see the Pinacoteca Art Gallery. It's a must for anyone who wishes to get as much as possible out of their Vatican tour!
Foglaljon most
Fantasztikus!:
5.0
– 2

értékelés
Visszaváltható jegy Visszaváltható jegy
A jegy a lefoglalt időpontot megelőző 48 óráig visszaváltható. Legfeljebb 20% lemondási díj kerülhet felszámításra.
Előadás hossza: 4 óra 30 perc
Mit tartalmaz?
- Skip the line-ticket to the Vatican.
- Access to the Sistine Chapel and St. Peter's Basilica.
- Access to the Bramante Staircase, the Etruscan Museum and the Pinacoteca Gallery.
- A guided tour.
Helyszín
Vatican: 4.5-hour guided tour
Cím
The corner of Viale Vaticano and Via Tunisi 00192 Roma Italy
Angol nyelvű ügyfélszolgálat

+44 20 3870 3444
Segítségre van szüksége a foglaláshoz? Örömmel válaszolunk kérdéseire!