Orlando
Here you'll find tickets to attractions, sightseeing tours and more in Orlando, Florida. Prebook your tickets and tours from home and secure your spot on the popular tours! Go on a sightseeing tour of Orlando, swim with dolphins, visit Kennedy Space Center, experience the natural Florida on an airboat ride and much more!
Top lista
Rendezés
A - Z
Ár
Javasoljuk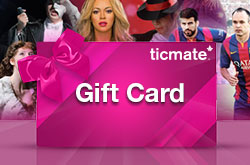 Gift card
Elégedett vásárlók
MT
"Köszönöm szépen, nagyon egyszerű volt a jegy foglalása és ami meglepő, hogy olcsóbban vettem, mint ..."

(2)

Ilona
PÉN, 02 FEB 2018

Tekintse meg teljes
Miért vásároljon nálunk?

Több mint 2 millió eladott jegyek

Nincsenek rejtett díjak

25 éves tapasztalattal rendelkezik a jegyeladások

100% biztonságos fizetési rendszer